The Real Top 10 Sexiest Bald Men
This post may contain affiliate links. I may receive a small commission if you purchase through my link, with no cost to you.
I feel that it is my duty as a woman to write this blog post with my own top 10 list sexiest bald men.
About 3 weeks ago the website Longevita posted an article naming the top 10 sexiest bald men. They compiled a list of bald male celebrities from around the world, and did a google search for the keywords "name of celebrity" + "sexy".
Their results are definitely not what was expected. While there are some men on that list that I agree belong there, they certainly did not place high enough in my opinion.
The top 10 from their list are:
10. Vin Diesel
9. Dwayne Johnson
8. Bruce Willis
7. John Travolta
6. Floyd Mayweather
5. Michael Jordan
4. Pitbull
3. Jason Statham
2. Mike Tyson
1. Prince William
Ummmmm….. No
This compelled me to try to make a list of my own. Now keep in mind that there is absolutely no science or methodology behind this list. It is simply my personal opinion, with a few google searches to help gather some names.
My list may include men who are naturally bald, are balding or those who have a shaved head the majority of the time; not those who shaved their head for a role. And just a note here, I did take into account their personalities; or lack there of.
So without further ado, here is my list of the real top 10 sexiest bald men.
10 – Vin Diesel
Born Mark Sinclair, Vin Diesel has been the sexy, somewhat tortured man in a number of hit movies. From playing Richard B. Riddick, his first lead role, in the film Pitch Black, to XXX, and of course the fast driving Dominic Toretto in the Fast and Furious franchise.
9. Stanley Tucci
Who didn't fall in love with Stanley Tucci as Nigel in the Oscar nominated film The Devil Wears Prada. While he is in fact a heterosexual who is currently married to his second wife, he is extremely secure in playing gay roles. For a younger generation he would best be known for playing Ceasar Flickerman in the Hunger Games trilogy.
His signature black rimmed glasses make him instantly recognizable. But personally I think that his when wearing his glasses he is like Clark Kent's; he's a completely different person when the come off.
8. Common
Common started as a rapper, releasing his first LP in 1992. I first noticed him in the 2010 film Just Wright starring alongside Queen Latifa.
While it received mixed reviews from critics, I thought it was a sweet movie. And you couldn't help but fall for the stubborn turned loveable character Scott McKnight played by Common.
7. Fredrik Ljungberg
I'll admit it. I know nothing about this man. I happened to find him while doing my Google research for this post.
I know that he was born in Sweden and played soccer; sorry, football in the Premier League for Arsenal. He played for a few other leagues after leaving Arsenal. And no surprise, he was an underwear model for Calvin Klein. Fredrik made it on this list solely from his pictures on the internet.
6. Bruce Willis
I've been a fan of Bruce Willis since 1985. My parents would watch the TV show Moonlighting on a regular basis and his character, David, was my favorite. The chemistry between him and Maddie Hayes, played by Cybill Shepherd is probably what grabbed my interest in watching along with my parents.
Since then he has been well known for playing rough and tough characters with a sense of humor. Characters like Jimmy Tudeski in The Whole Nine Yards, Butch Coolidge in Pulp Fiction and of course John McClane in the Die Hard franchise.
But one of my favorite roles is when he played Paul Stevens for a few episodes in Friends. He was a "neat guy".
5. Jason Statham
I think for this entry, the gravelly voice and the English accent bumped him up a few spots.
I first discovered Jason Statham in the movie Crank. It was not the best movie but the concept was good and I've actually watched it more than once, so it can't be that bad.
Other films include The Transporter, Death Race and The Expendables. But most recently he has been able to fit himself into the Fast and Furious franchise as Deckard Shaw. He even landed a spinoff film co starring Dwayne Johnson called Hobbs and Shaw.
Well done.
4. Kelly Slater
Kelly Slater is another bald man that I knew nothing about until Google found him for me. Thank you Google.
Kelly Slater is an American surfer who some say is the greatest of all time. I would ramble on about all of his records and accolades but that is not why he is on this list. If you want to know more about him read this. He's here because he is bald and fabulous. I'm sure that if I read more and watched videos of him he would move up a spot but for now he sits at my number 4.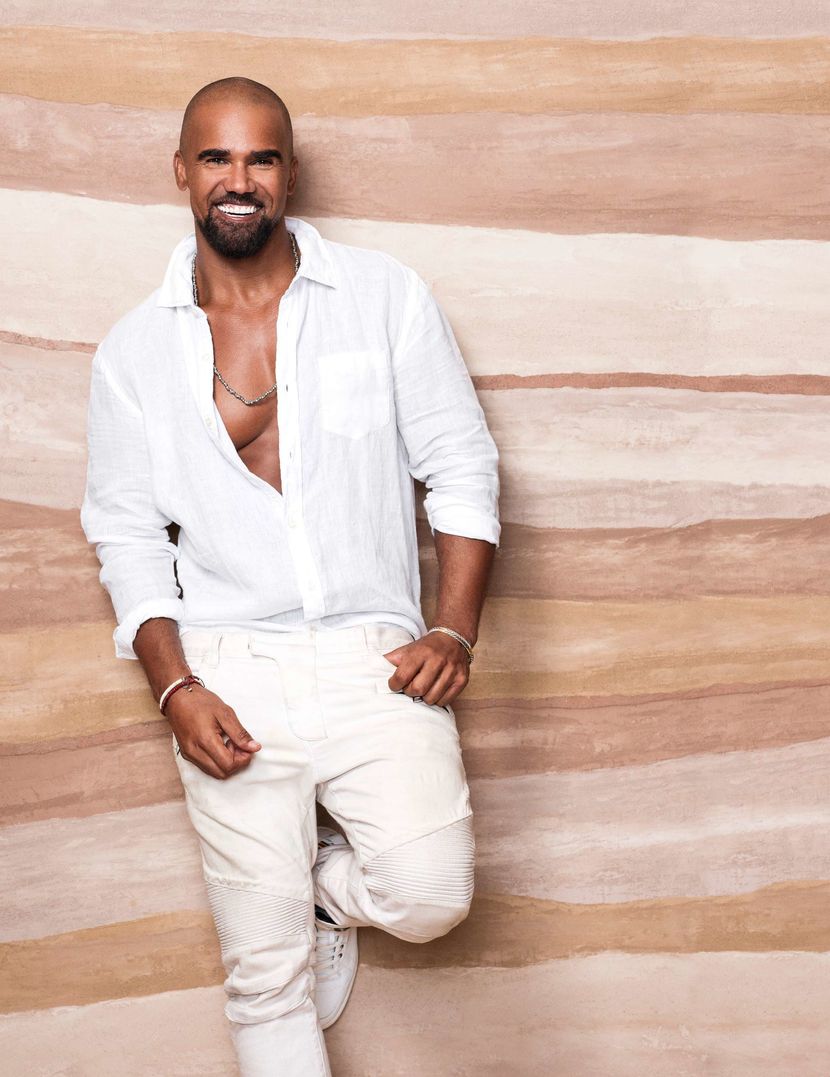 3. Shemar Moore
I'm sure that there are a lot of people who know Shemar Moore from his long stint on The Young and the Restless. I know him as Derek Morgan on Criminal Minds. Either way he has been a pleasure to watch on television for over 25 years. Wow that makes me feel old.
It's hard to find a bad picture of Shemar. But I will admit, I enjoyed the search to find the right one for this post. What do you think? Did I pick a good one?
2. Chris Meloni
I'm excited for this one. And I'm so excited that he is back where he belongs. Chris Meloni makes it to number 2 on my list and it is well earned. His portrayal of Elliot Stabler on Law and Order SVU is by far one of my all time favourite characters. And I am so glad that Elliot is back in the game with the new Law and Order: Organized Crime.
Some might say that it is the shows writers that make the character, but after following him on both Twitter and Instagram; on which he has two very different presences (is that even a word?); I know that he is the one that made the character great. I haven't had the chance to watch him in Oz or Happy but from what I've heard they are well worth the watch.
And come on…. who else could pull of the shirtless kilt look?
1. Dwayne Johnson
Finally made it to number 1.
When I first got the idea to write this post I thought that I'd be able to whip it out in no time. Man was I wrong. Not only did I spend an absurd amount of time scrolling through pics of sexy bald men, but trying to rank them took a lot longer than I expected.
So here he is.
Dwayne Johnson, formerly known; and I supposed to some, still known as The Rock has been a part of the entertainment world for 25 years. Following his family legacy he joined the wrestling world as Rocky Maivia paying homage to both his father and grandfather who were also wrestlers.
His first film role in 2001's The Mummy Returns started his transition from wrestler to actor. And what a great move that was. He has since starred in numerous blockbusters, created his own production company with his manager/ex-wife Dany Garcia, is partnered with Under Armor for a line of fitness apparel and even has his own tequila brand, Teremana.
This is a man that not only has good looks on his side. but is one of the most charismatic people I've seen. I'm positive that he can and will be President one day. The People's President.
Honorable Mentions (more sexy bald men)
There are a few more that I would like to list that didn't quite make it into my top 10 but deserve to be included in this post. Sir Patrick Stewart, an incredible actor known for playing Captain Picard in Star Trek TNG and Professor X in the X-Men franchise of movies. Tyrese Gibson from the Fast and Furious franchise and soon to be in the upcoming Morbius movie. Sean Connery, you know; James Bond. The accent gives him some good points as well. And finally, Larry David. It's not really one that I would have added myself, but when Dwayne Johnson read the original list he was flabbergasted that Larry David didn't make the top ten. So I will put him in my honorable mentions just to make The Rock happy.
Let me know in the comments if you agree or disagree with my list or if you can think of anyone else that should have been considered.
Thanks for reading.